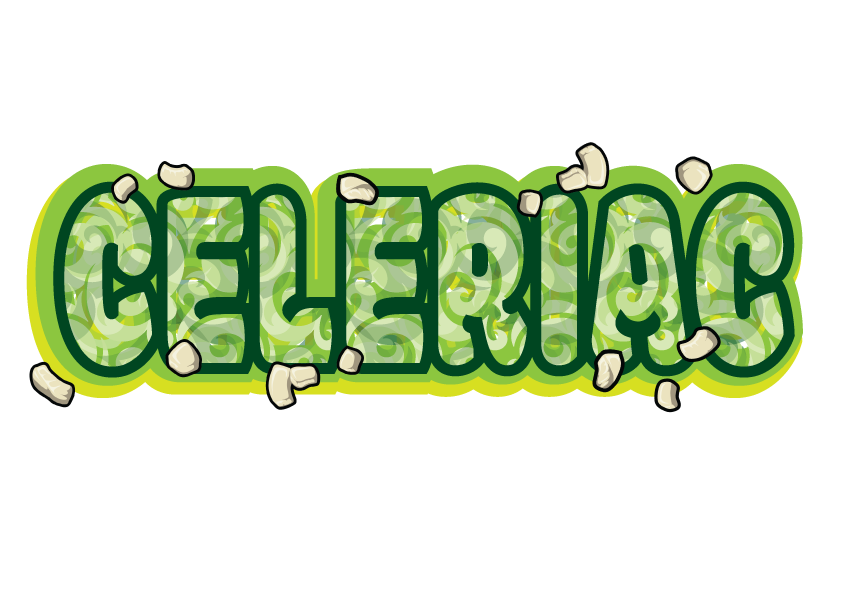 Celeriac
Celeriac isn't going to win any beauty prizes, but this veg is cheap, nutty, sweet and light. Kids often learn to love it mixed half-and-half with potatoes in mash, but it's also a great flavour for stews, raw and grated with apple, mayonnaise and lemon juice for coleslaw, or roasted as a side dish.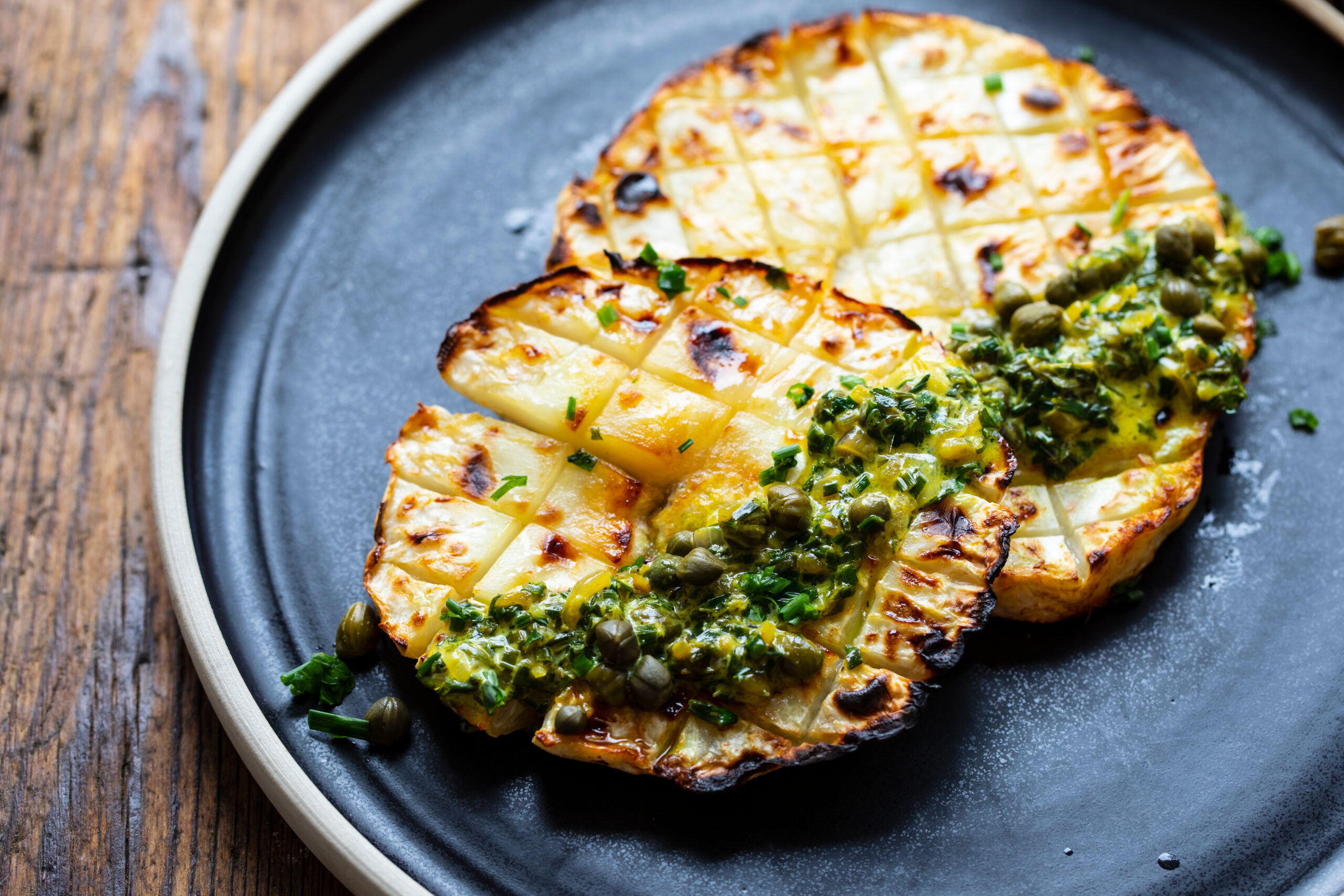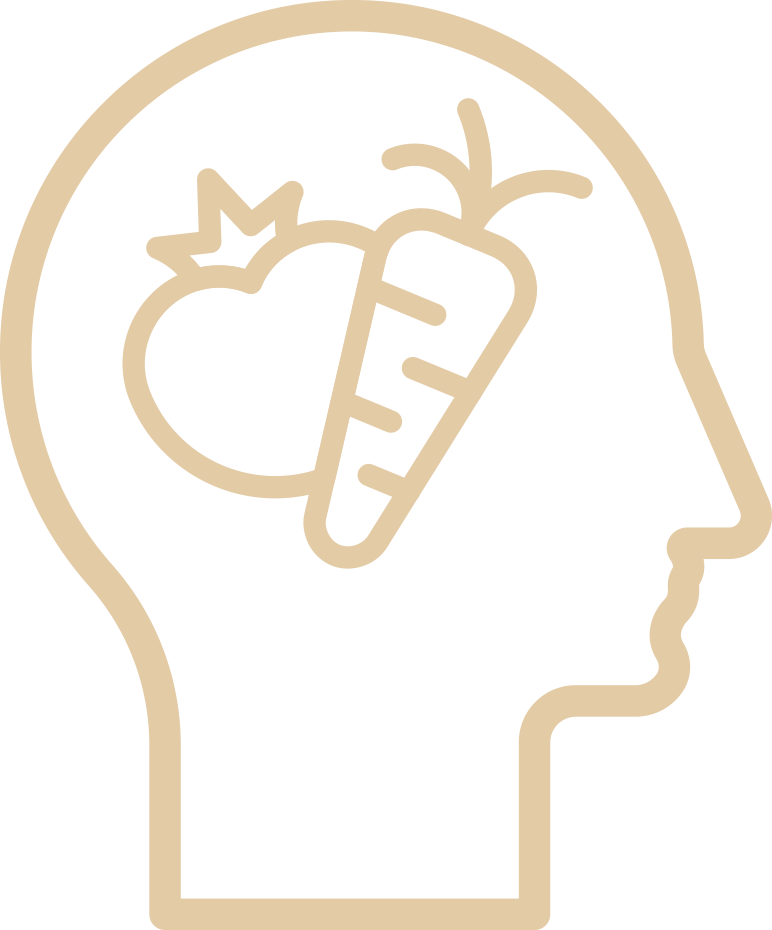 Understanding Veg
Celeriac is sometimes referred to as the ugliest vegetable, but don't let that put you off. This ugly veg has a beautiful nutty flavour and is very affordable.

Nutrition
It's packed full of vitamin C! Essential to support the immune system as well as vitamin K, which supports a healthy heart and bones. Celeriac is rich in fibre which contributes towards good digestion. 

Shopping Guide
When shopping for celeriac look for firm skin with minimal rootlets. 

Storage
To store, just pop it (unpeeled, with dirt brushed off but not washed) in the fridge or a dark cupboard out of direct sunlight for up to a month. Keeping it whole keeps it fresher for longer. 

Serving Suggestions
Celeriac is an amazing substitute for mashed potato (or try a half-and-half mix). It can also be eaten raw – try a celeriac slaw or try it chopped into sticks and served with a dip. For a more subtle, sweet and nutty flavour pop into stews, casseroles and one-pot dishes.
At Its Best:
September - April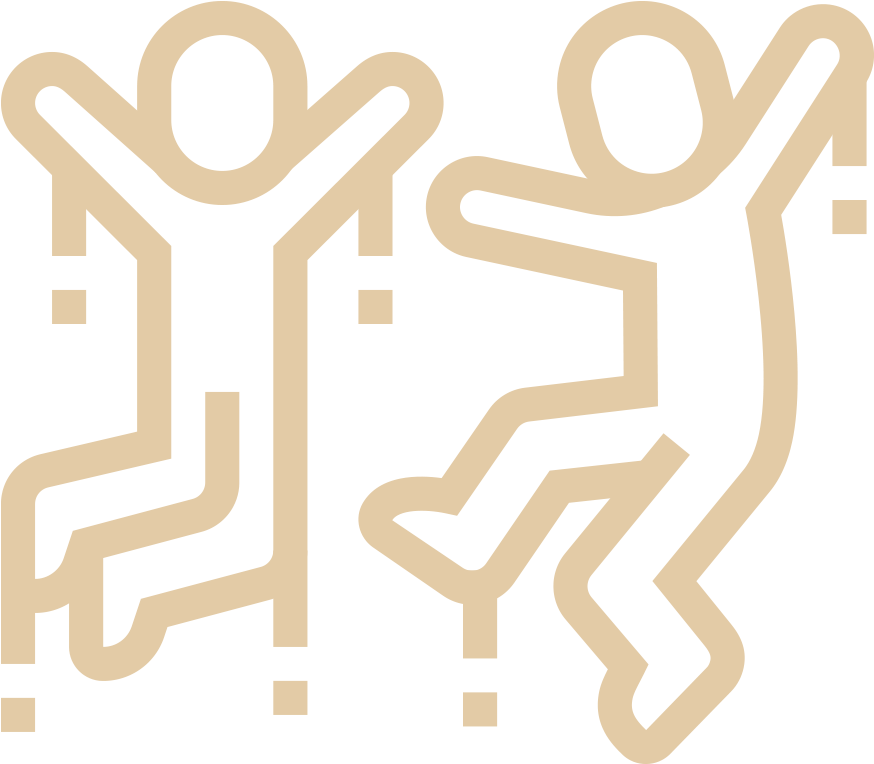 Engage
Here are some of our favourite ways to engage kids with celeriac:
Arts & Crafts
Start simple with some non-food based engagement. This is especially helpful for a fussier child or those with sensitivities around food.
For celeriac, why not try making a picture using crayons by "rubbing" like you would with tree bark or leaves or coins? Grab a piece of paper and some crayons, and lay it over the knobbly side of the celeriac, then 'rub' by drawing with the crayons over the celeriac and seeing the funny, lumpy, bumpy picture that appears. When you've got a good-size pattern, see if you can use more crayons or pencils or pens to turn your funny pattern into a character, creature or object!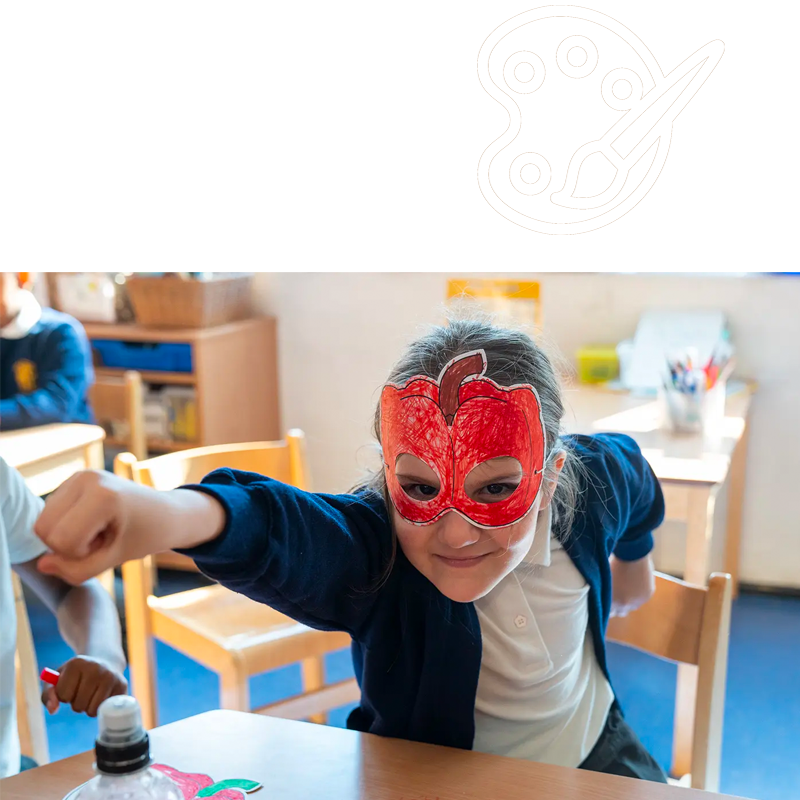 Sensory
Sensory exploration can be a wonderful introduction to physically interacting with veg. Turn it into a positive, pressure-free experience by starting off with the golden rules of "You don't need to try and you don't need to like." Reassuring a child that, while they have a chance to taste a veg, they don't have to, and are not expected to like it if they do, can make them more happy to engage with it.
Celeriac is great fun to explore through sight and touch since it is such an unusual veg! It's knobbliness and gnarliness might not win it any prizes in beauty contests, but it is great fun to explore and describe. See what is brought to mind by a whole celeriac – what does it look like and remind you of? Then cut it open and describe the interior. It can also be fun to use your sense of smell here, since celeriac has a lovely fresh, nutty smell that many kids actually enjoy! Describe it and see if it makes you think of anything.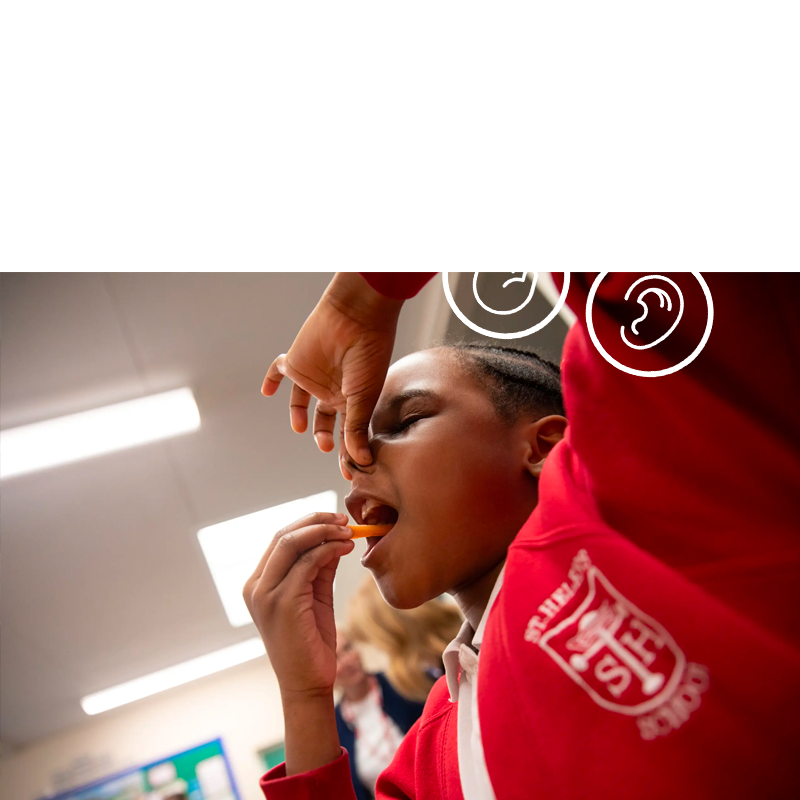 Kids in the Kitchen
Children who help to prep and cook veg are more likely to eat it. If you feel your child is ready to help and could benefit from it, keep the stress and mess to a minimum by choosing one simple task for them to do as part of the prep, meaning they can be involved and feel like the recipe is in part 'theirs', but also not make the process too much longer or more complicated.
For a younger child, why not make a classic "remoulade" (celeriac slaw) by giving them a few peeled chunks of celeriac and showing them how to safely grate it, or push the buttons on a food processor with a grater attachment. Pop the grated celeriac in a bowl and let them mix in mayonnaise and a little lemon juice, and any seasoning, dried fruit or herbs you think they might want to add in. They could do it solely with celeriac, or mix in some grated carrot and apple to make it a more familiar coleslaw.
For an older child, it could be a great opportunity to teach them some essential knife skills and how to cook over heat. Show them how to safely peel and chop the celeriac into chunks using the bridge and claw grips, and how to carefully boil over heat with some potato chunks cut to the same size for 5-10 mins until the veg is soft. Help them to drain it carefully and let them mash with butter and/or oil, some seasoning and a little milk or cream. This half-and-half mash is a great way to make a sweet, nutty, tasty mash that actually contains some of your 5-a-day, unlike normal potato mash.
DOWNLOADS:
Use our Kitchen Ninja chart and videos to find simple ways for kids to help in the kitchen.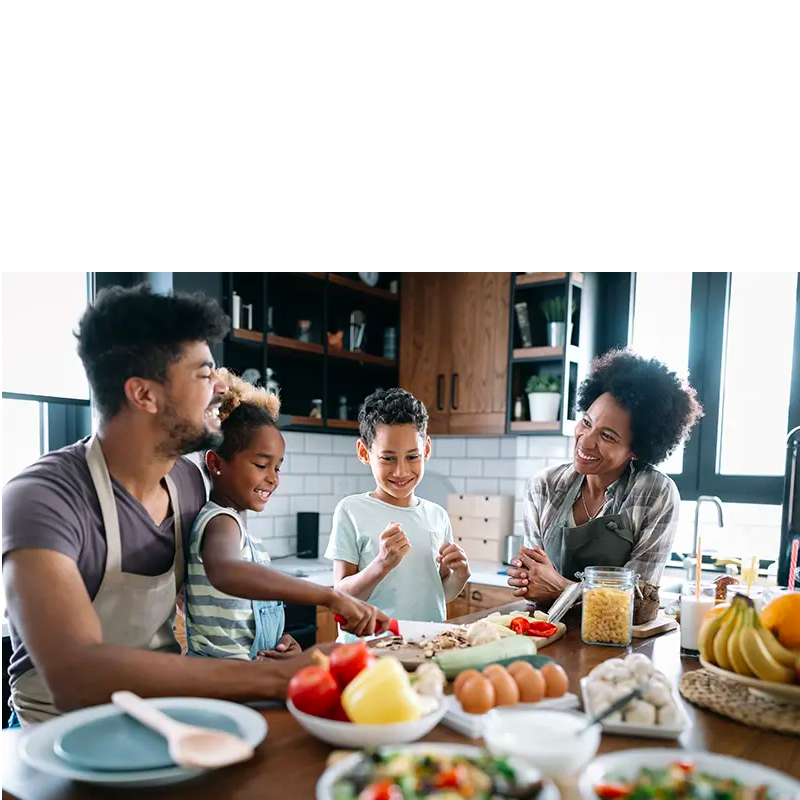 Your Food
Find your go-to meals in our family favourites section and see what veggies work best with them.
We've gathered together 15 of the nation's favourite meals and given you step-by-step ways to make small improvements, helping you to make healthier dinners the easy way, and even showing you which veg work best with which recipes.
Find out how to add more veg to your suppers here.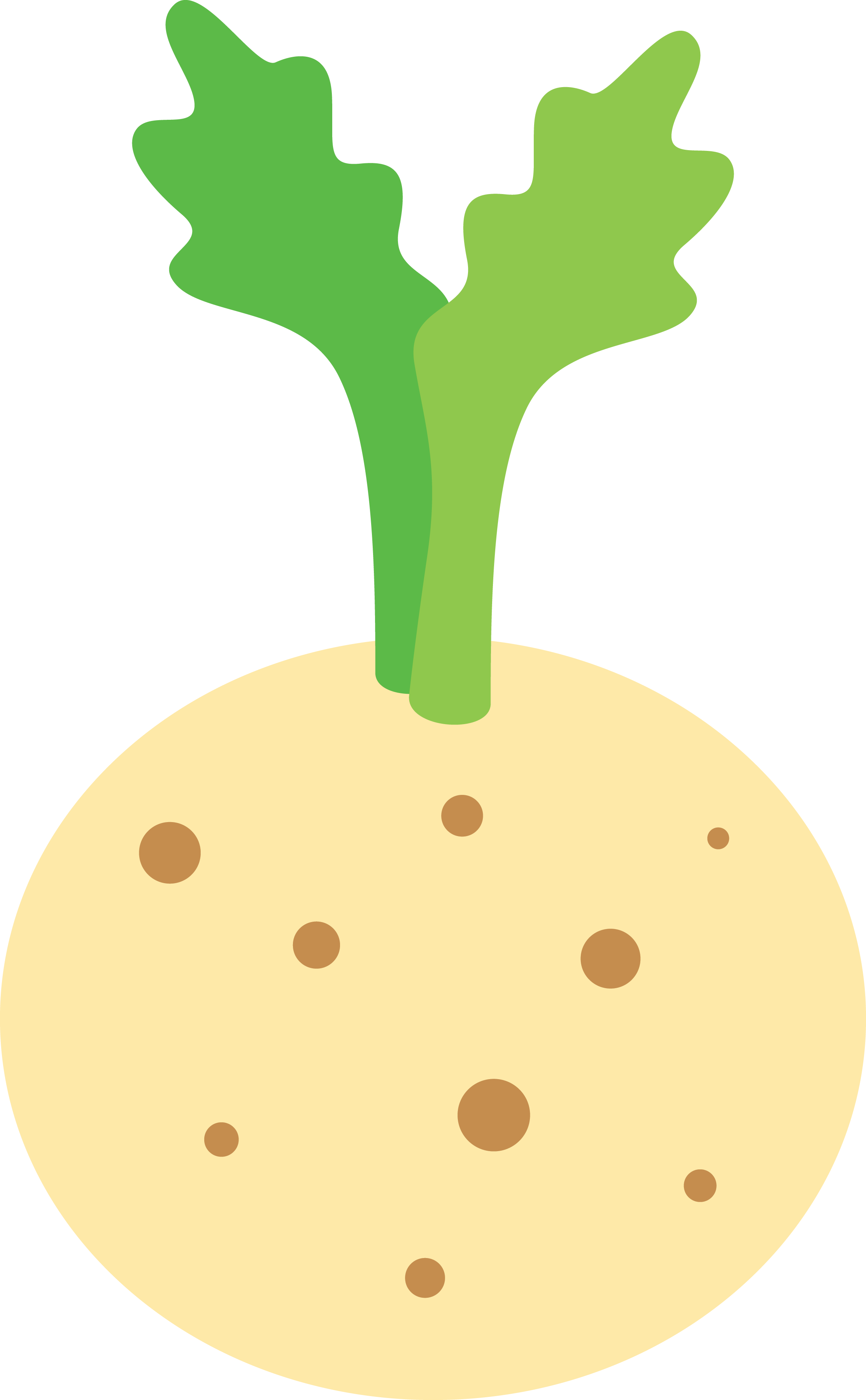 If You Like Celeriac…Try
Does your child enjoy celeriac? That's great! Celeriac are usually soft, nutty and sweet, so why not try a similar texture and/or taste…

Serving
The moments before food is offered can be a perfect opportunity for engagement that can help make it more likely a child will eat it!
The first thing to do is remove the pressure. If the veg doesn't get eaten, it's not the end of the world. There will be other days, other dinners, other chances. Fun is key here – try not to worry about mess, perfect table manners, or playing with food. Instead, focus on making the process of getting the food to the plates, readying the table, and the actual eating relaxed.
The best principles for success here are the Three Rs (role modelling, rewarding, re-offering) which you can read about here.
But there is one more way you can serve for success, and that is giving your child a role. You don't have to do this every time, just encourage them in their strengths through it when you can.
Here are some of our favourite ideas:
Design a menu
Come up with a silly name or story for a dish
Help with making a meal plan and choosing veg for dinners or snacks
Help to serve up the meal on dishes, lay the table or create a centrepiece to be involved in the physical 'serving up' process
The Wonderful World of Veg
Check out our vegepedia. When to buy in-season. How to store them to keep for longer. How to engage children with each veg, and simple ideas of how to prepare and cook them for maximum taste and minimum waste. Select a veg…