 Please support Us
Veg Power is an incredible alliance united by a common goal. Our alliance includes businesses large and small, government at every level, schools and community groups, and dedicated individuals all over the UK generously providing funding, free media, goods and services, or their time and effort.
We'd love your help.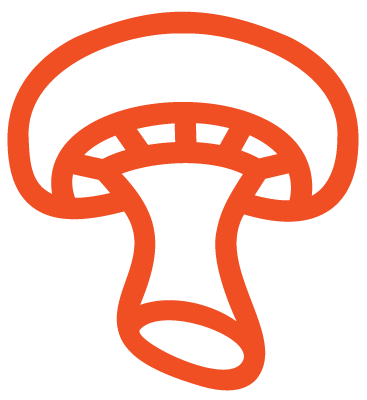 How can you help?
Corporate Sponsors
Well, obviously, we'd welcome your funding. Veg Power is a high profile cause with great reach and recall. We work closely with our corporate partners to align both charitable and business goals.
Right now we are looking for corporate partners to support Simply Veg as we help parents navigate the cost-of-living crisis.
Horticulture
Veg Power's core funding comes from an alliance of grocers, growers and seed & crop science companies in the form of annual membership.
That base funds our team and core costs enabling us to secure £10m of other funding, media, goods and services to support our campaigns each year.
Caterers
We work with over 100 catering companies to deliver Eat Them to Defeat Them into the schools they work with.
83% of school caterers said our campaigns are the most popular in the school – because we keep them simple and fun.
Government
We work with government at every level to improve the public health of the communities they serve.
In 2022, our campaigns have run in 200 administrative districts. We work daily with devolved government and multiple Westminster departments.
We would love to support you in your community.
Schools
Our programmes have been in 3,850 primary and special schools in 2022 with over 1 million children taking part in growing, cooking, tasting and more.
Our programmes are all designed to be curriculum compliant, teacher friendly, simple and always free to state-funded schools. To check out the current programmes and be the first to hear of new ones…
Chefs
Whether you sell books by the millions or simply deliver amazing food in your community, Veg Power needs your help.
Could you post some amazing recipes on your social channels in support of our #SeasonalVeg campaign? Could you get the message out to your customers about eating more vegetables?
Nutritionists
Good nutrition sits behind everything we do – we stick to government guidelines and we're lucky to be supported by some of the best.
Key to our mission is to support nutritionists and local health groups with high quality resources to further their work.
Media Owners
Reach is our biggest challenge. In the absence of a large media budget how can we get our message out to the millions we are here to help?
One answer lies in the generous support of dozens of media corporations, led by ITV, who have given us over £17m of free advertising so far.
Creators
Veg Power is dedicated to bringing together the scientists and the creators – because together we make the good things exciting.
We work with agencies, individual creators, innovators, big entertainment brands, YouTubers, artists, film makers – as well as people with the contacts and management skills to pull it all together. Your creativity should be a force for good – can you give a little our way?
Healthcare
Veg Power supports people across the healthcare industry with resources and ideas to help their patients to eat more vegetables.
Could you get posters or flyers for Simply Veg out in surgeries and health centres?
Community Groups
We support community kitchens, community gardens and emergency food banks with resources and ideas to support this work.
Could you get Simply Veg out into your community?
Volunteers
Veg Power relies on a network of volunteers across the UK to get the Simply Veg message out in their community.
Could you get posters up at public buildings such as schools, GP surgeries, sports centres and libraries?
Could you talk to local community groups and healthy weight programmes to see if they want flyers for their group? We'd welcome your help.