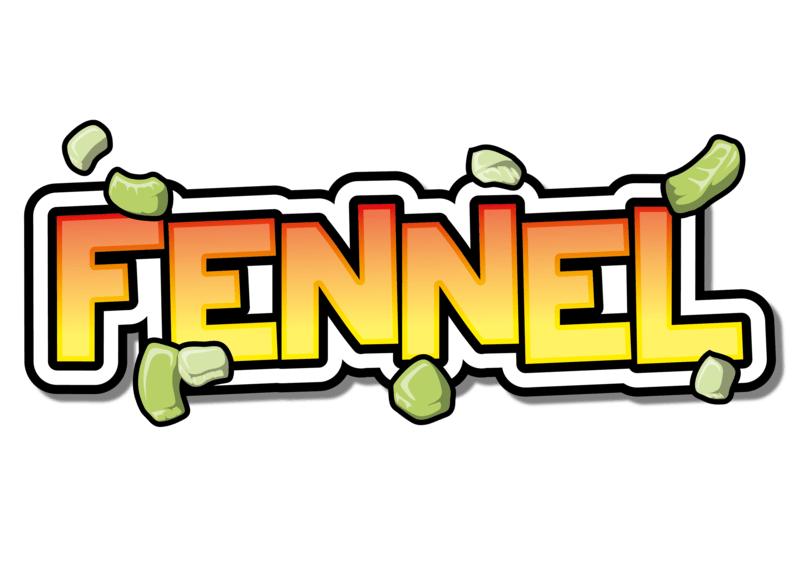 Fennel
Fennel is an often ignored vegetable, but for those who love aniseed-y flavours like licorice, or more peppery veg like celery or cucumber, it's a winner! It's flavour is strongest when raw, and sweetens considerably when cooked, so if a child isn't a fan of the raw version, see how they feel about slices that have been roasted with the meat for a roast dinner, or slow-cooked or braised in butter or oil until golden, softened and much sweeter! A great, affordable British veg that deserves a bit more love.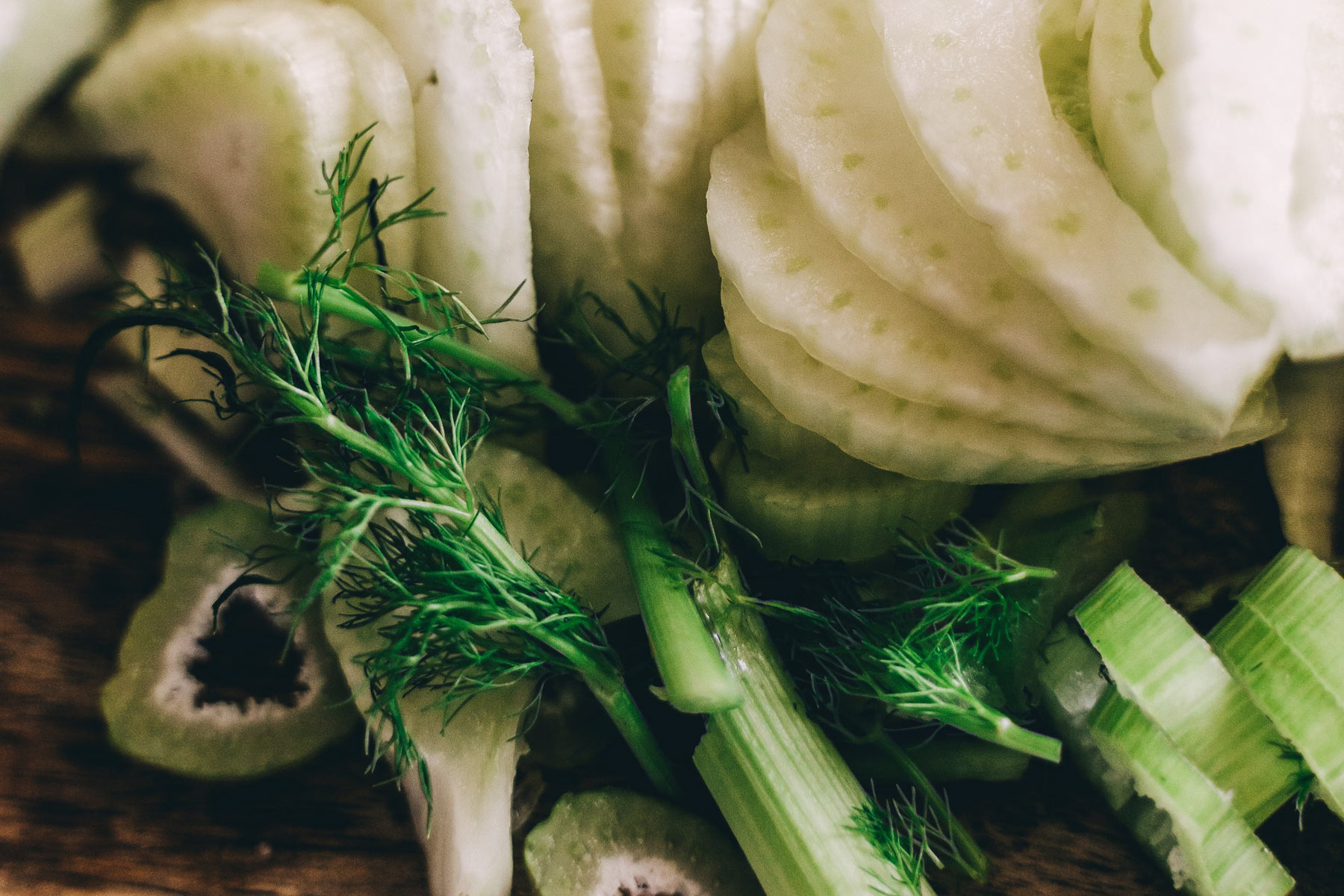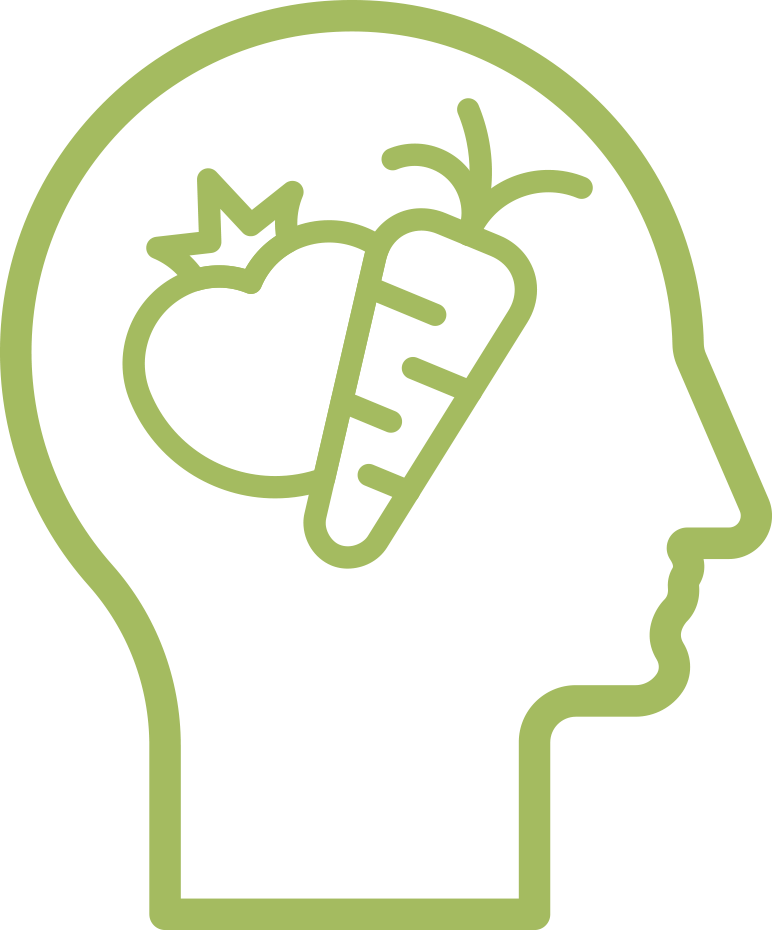 Understanding Veg
Fennel tastes like liquorice – if your family are fans of an aniseed-y flavour, this is the veg for them! Fennel is strongest as a flavour when raw, so if you are not such a fan, try it roasted, braised, or slow-cooked – cooking mellows the flavour and brings out a natural sweetness resulting in a completely different taste. While raw fennel, thinly sliced, works beautifully in a salad or simply serve with orange slices or a dip, cooked fennel with a little lemon juice and oil makes a lovely side, a perfect partner to any chicken, pork or fish dish, or a great addition to soups, stews and casseroles.

Nutrition
You can get your potassium from fennel. This supports proper muscle function. 

Shopping Guide
Look out for a fresh appearance for the greens to make the most out of your fennel.

Storage
To store fennel, just wrap in paper towels, place in an airtight container and keep in the fridge for up to 10 days.

Serving Suggestions
It is strongest as a flavour when raw, so if you are not such a fan, try it roasted, braised, or slow-cooked – cooking mellows the flavour and brings out a natural sweetness resulting in a completely different taste.
At Its Best:
July - December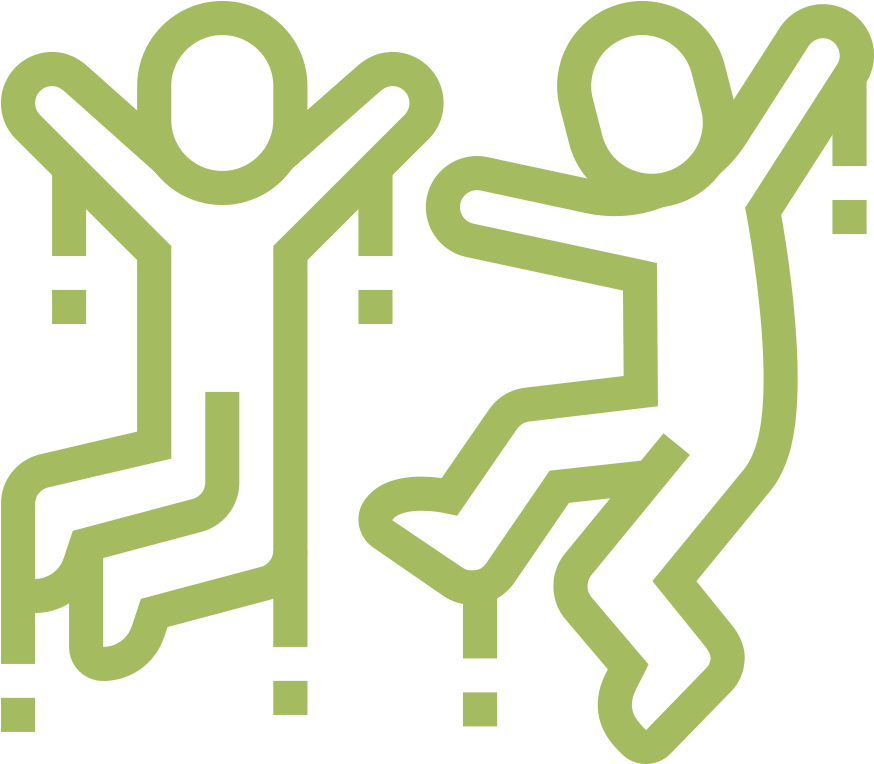 Engage
Here are some of our favourite ways to engage kids with fennel:
Arts & Crafts
Start simple with some non-food based engagement. This is especially helpful for a fussier child or those with sensitivities around food.
For fennel, why not try making a fun 3d picture on a plate or tray? Fennel are a great, unusual shape and pattern, perfect for making fun pictures with. Use cut pieces of fennel (including the green leafy fronds) to make images of a green sea, a meadow or mountain, or whatever comes to mind. Use other veggies to fill in details. Alternatively, try to draw the whole fennel bulb using colouring pencils. Notice the lines, patterns, details and colours going on and try to capture them in the picture.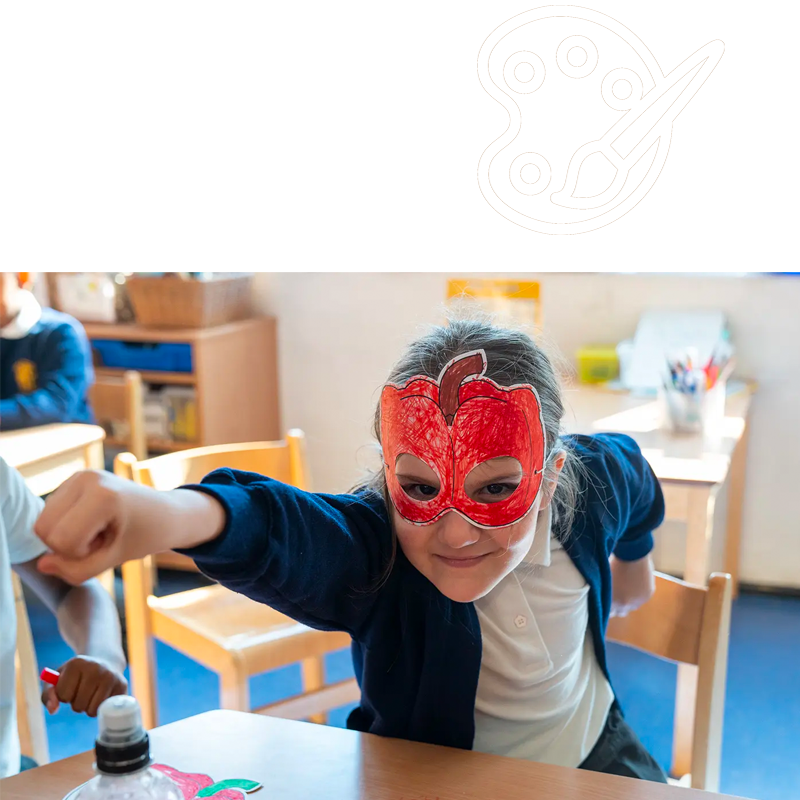 Sensory
Sensory exploration can be a wonderful introduction to physically interacting with veg. Turn it into a positive, pressure-free experience by starting off with the golden rules of "You don't need to try and you don't need to like." Reassuring a child that, while they have a chance to taste a veg, they don't have to, and are not expected to like it if they do, can make them more happy to engage with it.
Try exploring a whole fennel bulb with your senses. What does it look like? What does it remind you of? Take a closer look – what does it feel like? Is it bumpy, rough, smooth, furry, hard, soft? Cut the fennel open and hold a chunk close to your nose – what does it smell like? Does it remind you of something? Finally, if you feel up to it, try comparing the sound and taste of raw and cooked fennel. When fennel has been roasted or cooked for a while, it tends to be a more subtle, mild and sweet flavour, completely different to the strongly aniseed-y raw version. When you crunch them, does one sound loud and one quiet? Does one taste strong and one mild? One bitter and one sweet? Which do you prefer?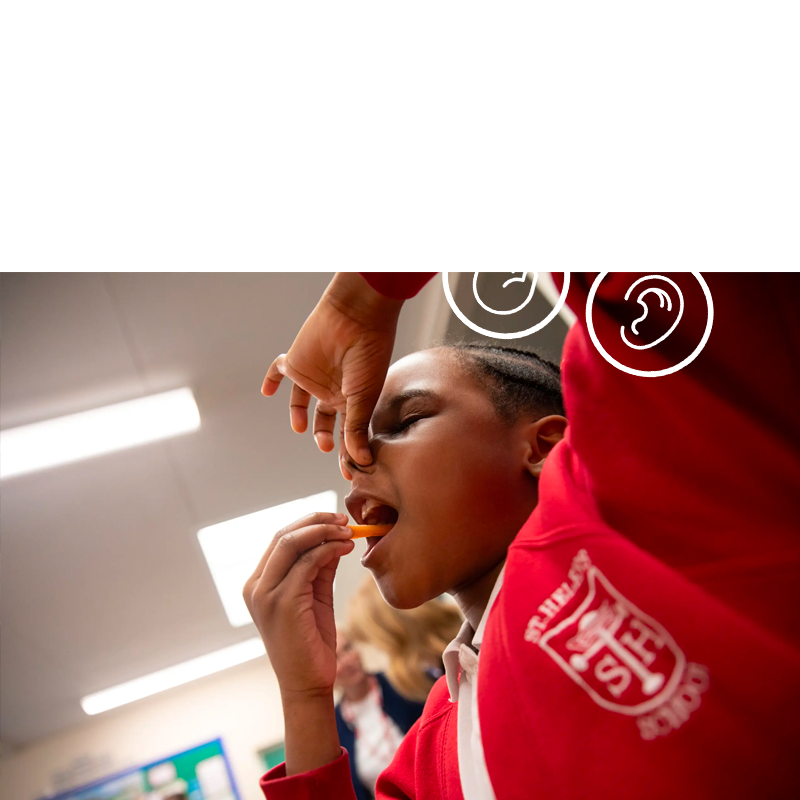 Kids in the Kitchen
Children who help to prep and cook veg are more likely to eat it. If you feel your child is ready to help and could benefit from it, keep the stress and mess to a minimum by choosing one simple task for them to do as part of the prep, meaning they can be involved and feel like the recipe is in part 'theirs', but also not make the process too much longer or more complicated.
For a younger child, why not let them wash the fennel and perhaps even help prep for chopping by pulling apart the layers. If you are serving fennel raw, let them help you make a dressing (orange juice squeezed into some olive oil and salt works really well!). If you are cooking it, let them toss the pieces of fennel with the oil and salt before it is roasted.
For an older child, it could be a great opportunity to teach some essential knife skills. Show them how to safely chop the fennel using the bridge and claw grip.
DOWNLOADS:
Use our Kitchen Ninja chart and videos to find simple ways for kids to help in the kitchen.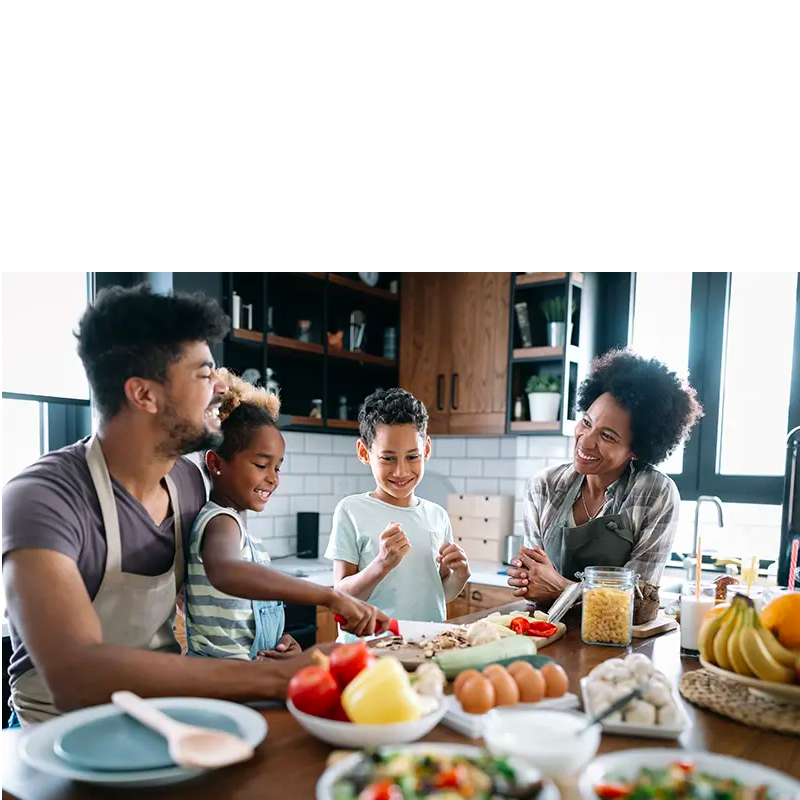 Your Food
Find your go-to meals in our family favourites section and see what veggies work best with them.
We've gathered together 15 of the nation's favourite meals and given you step-by-step ways to make small improvements, helping you to make healthier dinners the easy way, and even showing you which veg work best with which recipes.
Find out how to add more veg to your suppers here.

Serving
The moments before food is offered can be a perfect opportunity for engagement that can help make it more likely a child will eat it!
The first thing to do is remove the pressure. If the veg doesn't get eaten, it's not the end of the world. There will be other days, other dinners, other chances. Fun is key here – try not to worry about mess, perfect table manners, or playing with food. Instead, focus on making the process of getting the food to the plates, readying the table, and the actual eating relaxed.
The best principles for success here are the Three Rs (role modelling, rewarding, re-offering) which you can read about here.
But there is one more way you can serve for success, and that is giving your child a role. You don't have to do this every time, just encourage them in their strengths through it when you can.
Here are some of our favourite ideas:
Design a menu
Come up with a silly name or story for a dish
Help with making a meal plan and choosing veg for dinners or snacks
Help to serve up the meal on dishes, lay the table or create a centrepiece to be involved in the physical 'serving up' process
The Wonderful World of Veg
Check out our vegepedia. When to buy in-season. How to store them to keep for longer. How to engage children with each veg, and simple ideas of how to prepare and cook them for maximum taste and minimum waste. Select a veg…