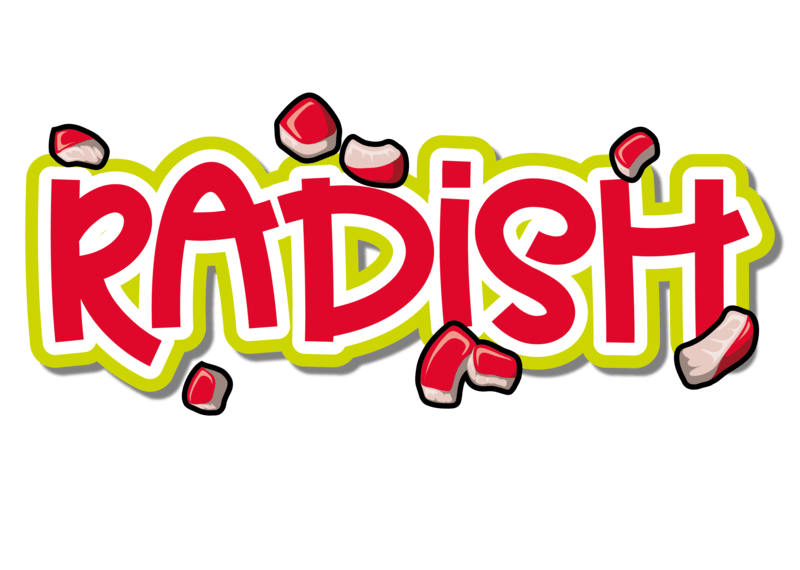 Radish
Radishes are a tough sell for kids who aren't big on crunchy and peppery, but some children love them! The French dip them in softened butter and a tiny bit of salt, which is yummy, but any dip is great with these whole or halved. For less pepperiness and more sweetness, try braising or roasting them (they are great popped in with chicken or pork roast when it goes in the oven). Or just slice and mix into leaf, grain or pasta salads. They are easy to find and affordable, too!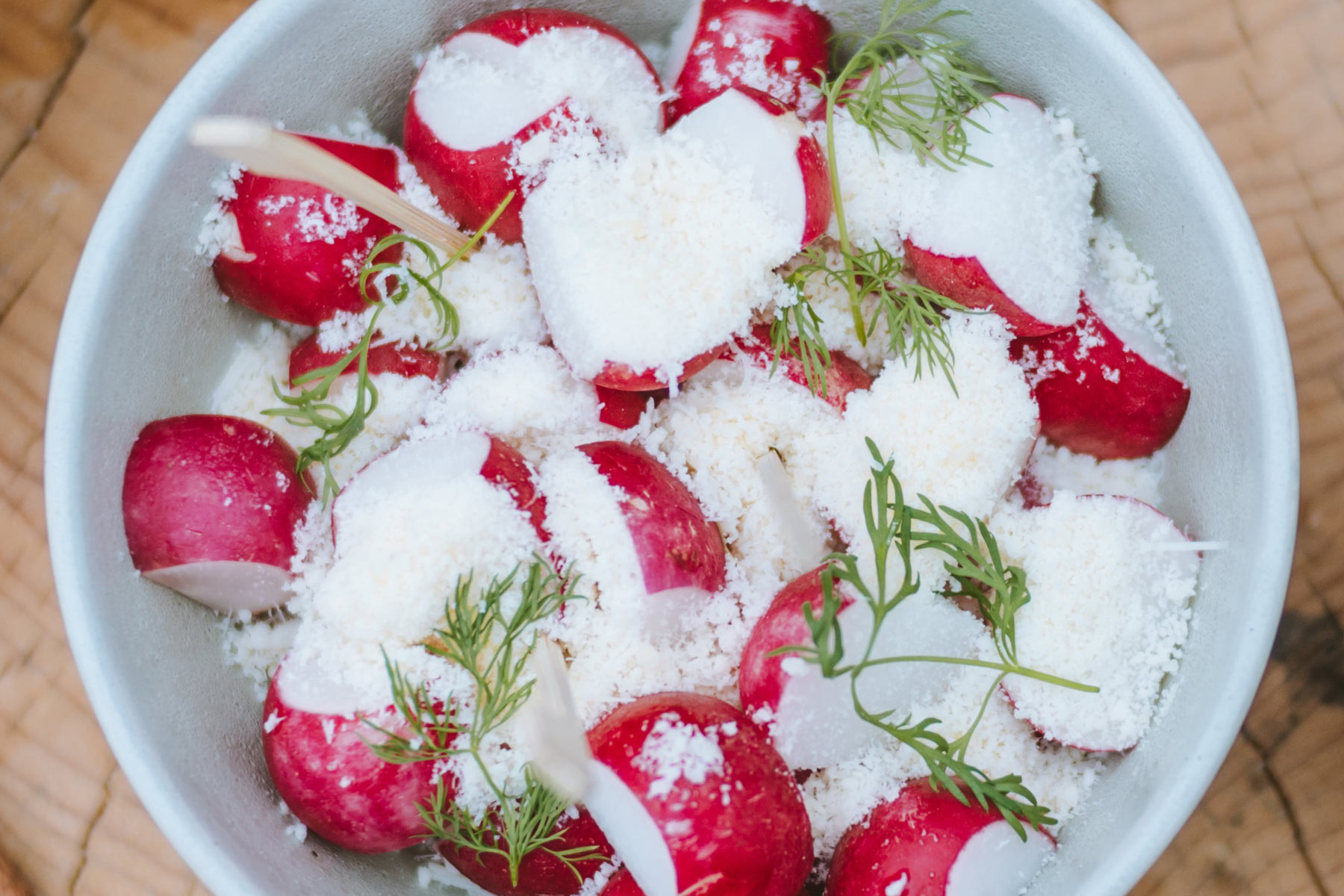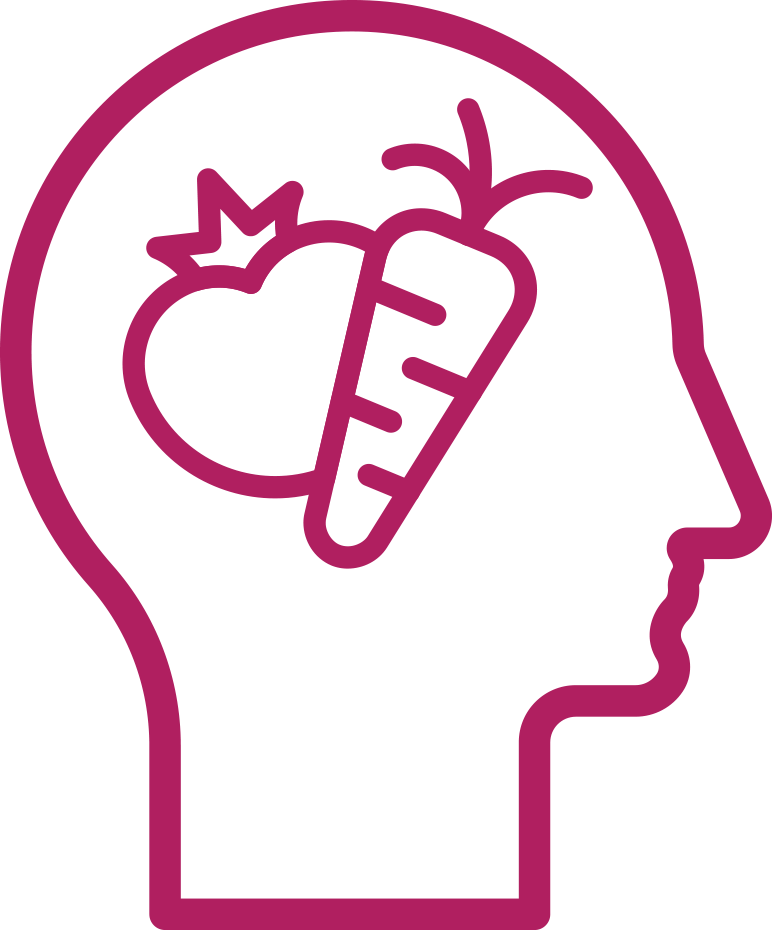 Understanding Veg
In Mexico, 24 hours before Christmas Eve in the city of Oaxaca people do the strangest things with radishes. Sculptors create amazing hand-carved scenes from the Nativity and daily life in Oaxaca, all made using very large radishes. Search online for Noche de Rabanos (Night of the Radishes) and behold. We prefer Stefan's radish mice though (see below!).
Radishes are related to wasabi often found in Japanese cuisine and a type of horseradish.

Nutrition
Radishes are a great way to pack in your folic acid and a source of vitamin C. Vitamin C supports our immune system to fight off the flu.

Shopping Guide
Look for bright and smooth radishes, free of cracks and cuts. Any leaves still attached should be vibrant and firm. 

Storage
Wrap them in a damp paper towel and keep in the fridge for up to a week.

Serving Suggestions
Radishes are an edible root vegetable usually eaten raw in salad. Try thin radish slices, watercress, chopped spring onions and apple slices for a great summer salad which goes well with chicken. You should also try roasted radishes, yes, roasted! Preheat the oven to 200C/180C fan/Gas 6.
At Its Best:
May - October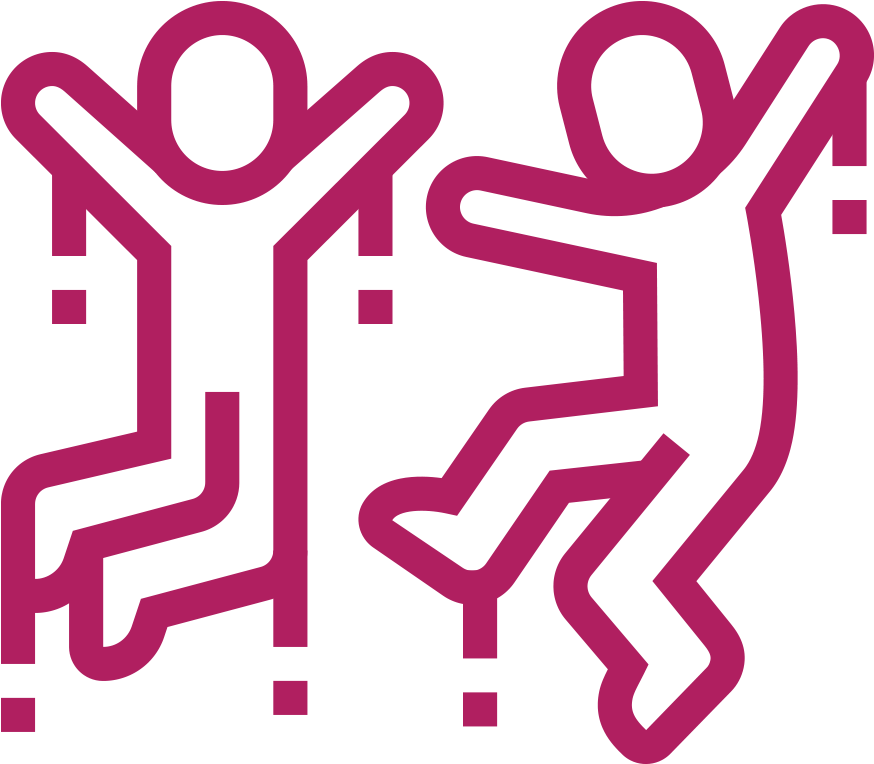 Engage
Here are some of our favourite ways to engage kids with radishes:

Your Food
Find your go-to meals in our family favourites section and see what veggies work best with them.
We've gathered together 15 of the nation's favourite meals and given you step-by-step ways to make small improvements, helping you to make healthier dinners the easy way, and even showing you which veg work best with which recipes.
Find out how to add more veg to your suppers here.

Serving
The moments before food is offered can be a perfect opportunity for engagement that can help make it more likely a child will eat it!
The first thing to do is remove the pressure. If the veg doesn't get eaten, it's not the end of the world. There will be other days, other dinners, other chances. Fun is key here – try not to worry about mess, perfect table manners, or playing with food. Instead, focus on making the process of getting the food to the plates, readying the table, and the actual eating relaxed.
The best principles for success here are the Three Rs (role modelling, rewarding, re-offering) which you can read about here.
But there is one more way you can serve for success, and that is giving your child a role. You don't have to do this every time, just encourage them in their strengths through it when you can.
Here are some of our favourite ideas:
Design a menu
Come up with a silly name or story for a dish
Help with making a meal plan and choosing veg for dinners or snacks
Help to serve up the meal on dishes, lay the table or create a centrepiece to be involved in the physical 'serving up' process
The Wonderful World of Veg
Check out our vegepedia. When to buy in-season. How to store them to keep for longer. How to engage children with each veg, and simple ideas of how to prepare and cook them for maximum taste and minimum waste. Select a veg…