Hedi's Summer Veg & Strawberry Salad Sticks with Tahini Dressing
Hedi Fountain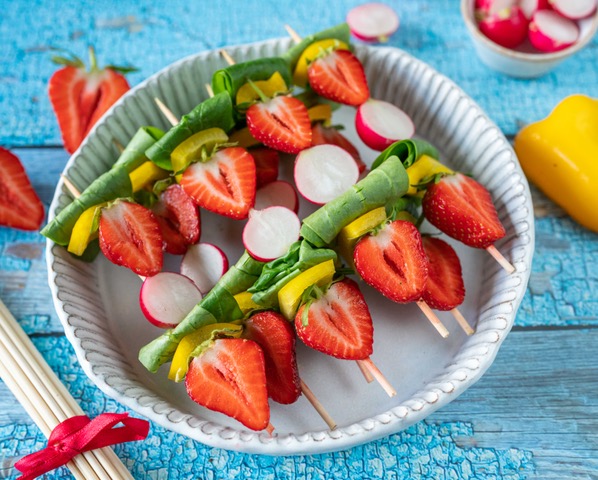 Serves: As many as you like!
Prep time: 5 mins
Ingredients:
Strawberries
Yellow pepper, chopped into bite-size chunks
Spinach leaves
Radishes, topped-and-tailed
For the tahini dressing:
3 tbsp tahini, runny
1 clove garlic, minced
1 tbsp soya sauce
1 tsp maple syrup
1 tbsp water (to thin out the dressing, add more if needed)
Pinch of salt
Veg Portions / Serving: 1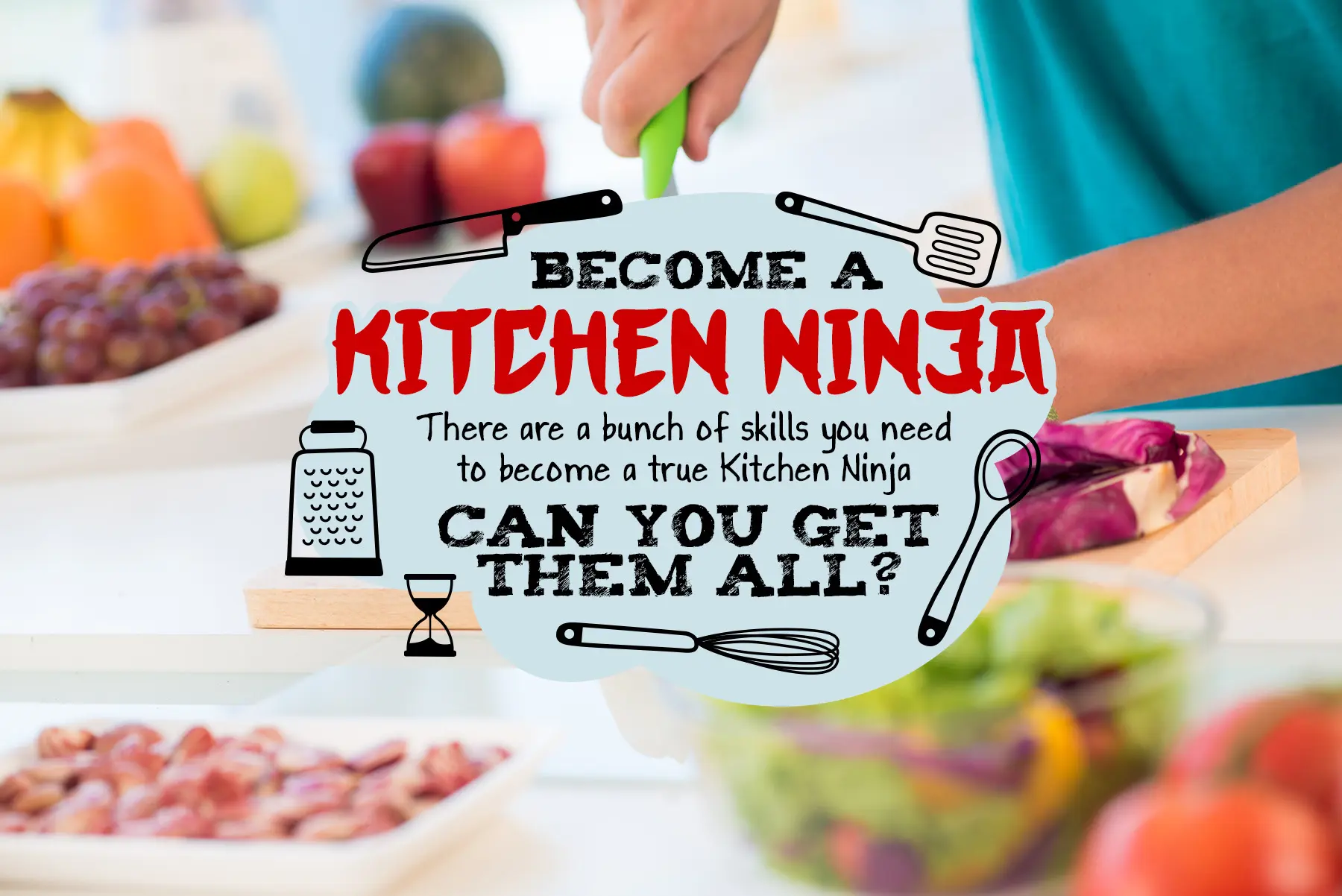 Recipe and photography from Hedi (www.hedihearts.com)
Salad sticks are a fun, attractive and engaging way to get kids more excited about veg! Perfectly portable, they are great for summer campouts, travel, picnics, lunchboxes and BBQs. Get the kids making these salad sticks this summer – it's as fun to make as it is to eat. Why not come up with your own favourite combinations and share them with us on social, tagging @VegPowerUK and #SaladSticks.
Method:
Thread prepped ingredients onto skewers to make salad sticks, alternating the ingredients whichever way you like.
For the dressing: mix all ingredients together and drizzle over the salad sticks or serve on the side for dipping.
Still got ingredients leftover? Toss the remaining chopped ingredients together for a more 'traditional' salad and drizzle with the dressing (and fresh chopped herbs if you like – mint is lovely here) just before serving. To keep it portable, make sure you keep the salad ingredients (and herbs, if using) in a separate container to the dressing and add at the last minute to keep everything fresh and crisp. Grilled halloumi or feta or cubed hard cheese, croutons/torn bread or more veg like olives or chopped celery are all great additions if you have them.
Kids in the kitchen:
Kids can really take charge here, which is part of why salad sticks are so popular with them! Make sure to prep any chopped ingredients for them, and keep an eye on their fingers around the sharp end of the skewer, but otherwise let them build it themselves. Help them with any harder ingredients. They can also mix the ingredients for the dressing together to serve.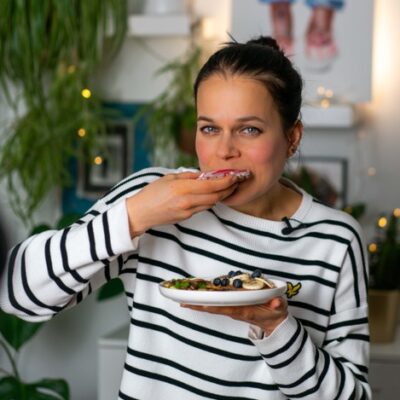 Hedi Fountain
Hedi is a passionate plant-based blogger showing how vibrant, affordable and good-for-you plant based eating is.