Ian's 'Veg Dib Dab' Salad Sticks
Ian Taverner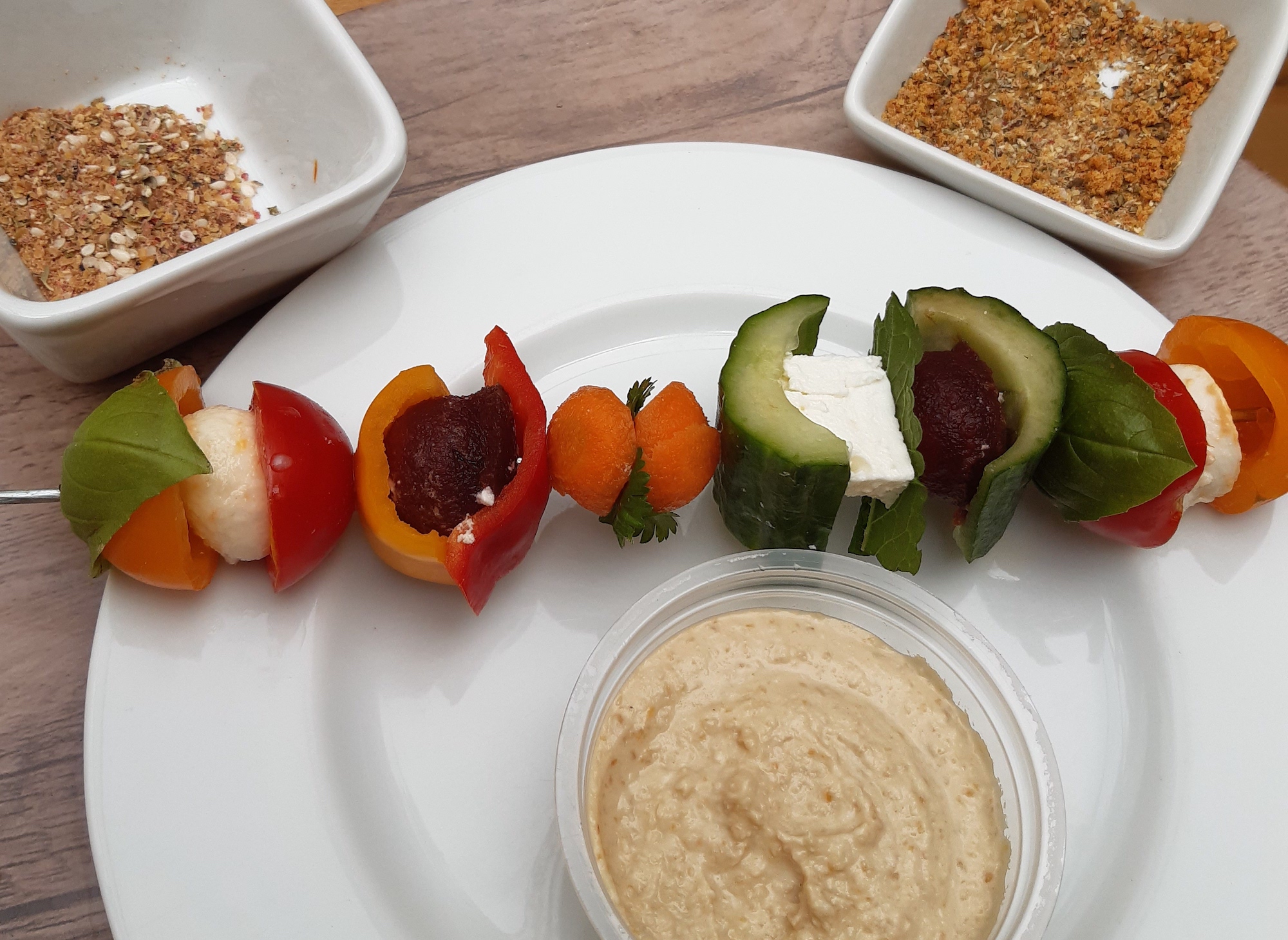 Serves: As many as you like!
Prep time: 10 mins
Ingredients:
Cherry or plum tomatoes, halved and insides scooped out
Mini mozzarella balls
Basil leaves, mint leaves and coriander leaves (or just use one)
Cooked beetroot, chopped into bitesize pieces or scooped into 'balls' with a melon baller
Feta cubes
Carrot, thickly sliced into circles
Red/orange peppers, chopped into bitesize chunks
For the 'dib dab':
Red pepper/traditional hummus
A mix of salt, garlic powder, dried oregano and dried basil
Veg Portions / Serving: 1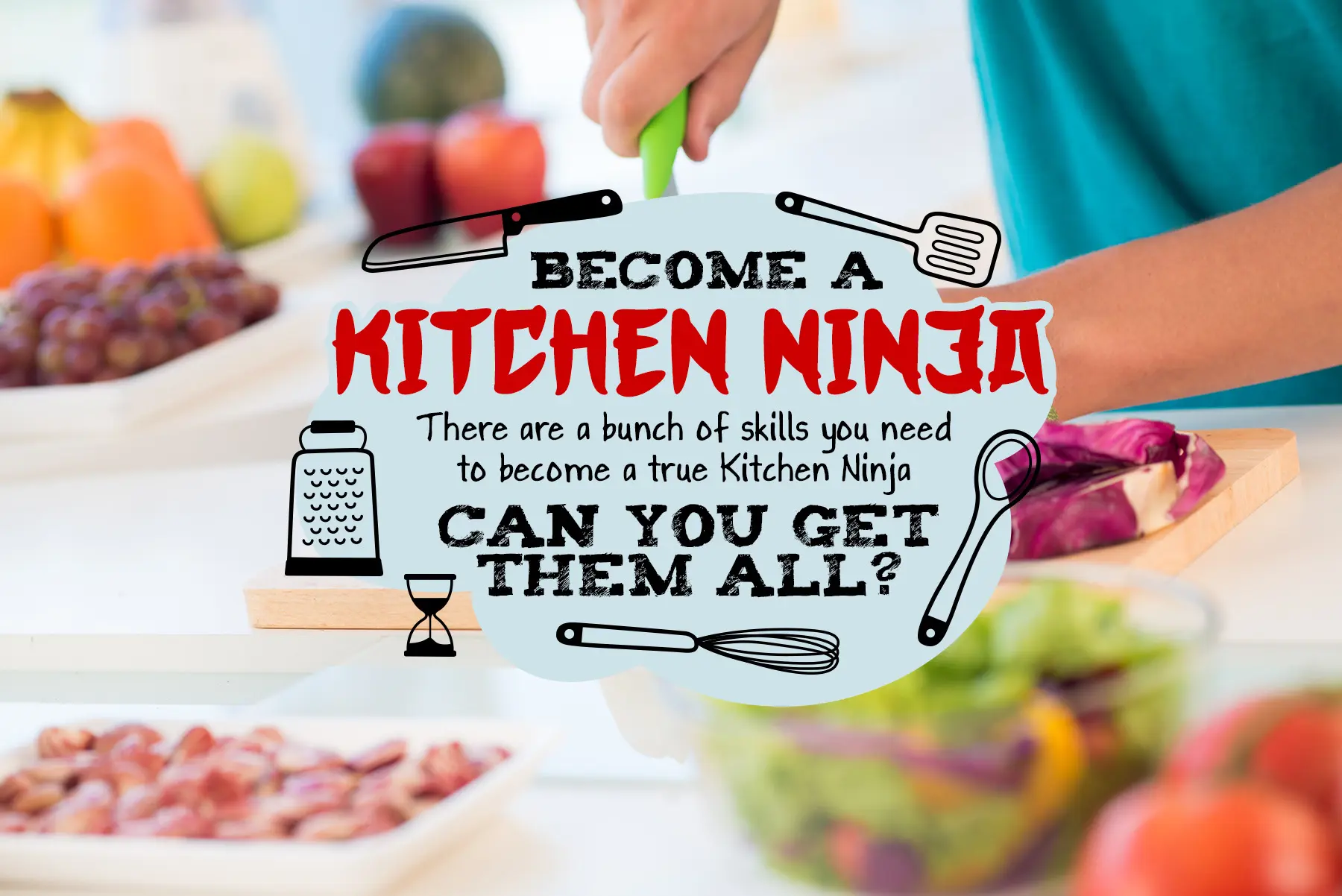 Recipe and photography from Ian Taverner/Cookfulness.
Salad sticks are a fun, attractive and engaging way to get kids more excited about veg! Perfectly portable, they are great for summer campouts, travel, picnics, lunchboxes and BBQs. Get the kids making these salad sticks this summer – it's as fun to make as it is to eat. Why not come up with your own favourite combinations and share them with us on social, tagging @VegPowerUK and #SaladSticks.
This salad stick is inspired by Ian's girls and they absolutely love it, and that is what VegPower is all about, getting children eating veg!
Method:
Thread ingredients onto skewers, starting with half a tomato, then a mozzarella ball slotted inside, and the other half of the tomato encasing it. Add a basil leaf.
Then thread on a hollowed-out cucumber circle with a ball of beetroot, mint leaf and feta block inside, encased with another cucumber circle.
Next, do the same with the carrot halves, adding a coriander leaf inside. And finally add the red and orange pepper half circles with another beetroot ball inside and finished with tomatoes, mozzarella and basil.
Make it a 'dib dab' by dipping or painting on some red pepper or traditional houmous and sprinkle on a little mix of salt, garlic powder, dried oregano and basil which gives a pizza like tang!
Feel free to play with the order to make your own shape and colour combinations.
Kids in the kitchen:
Kids can really take charge here, which is part of why salad sticks are so popular with them! Make sure to prep any chopped ingredients for them, and keep an eye on their fingers around the sharp end of the skewer, but otherwise let them build it themselves. Help them with any harder ingredients.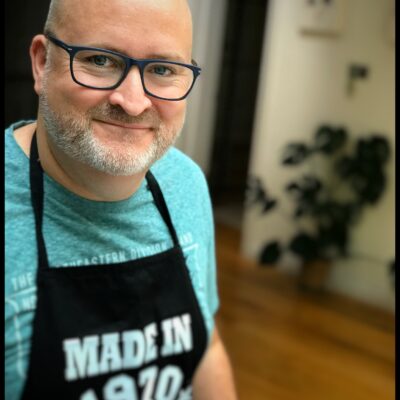 Ian Taverner
Ian Taverner is a passionate cook, father of two and Fibromyalgia and Arthritis suffer.