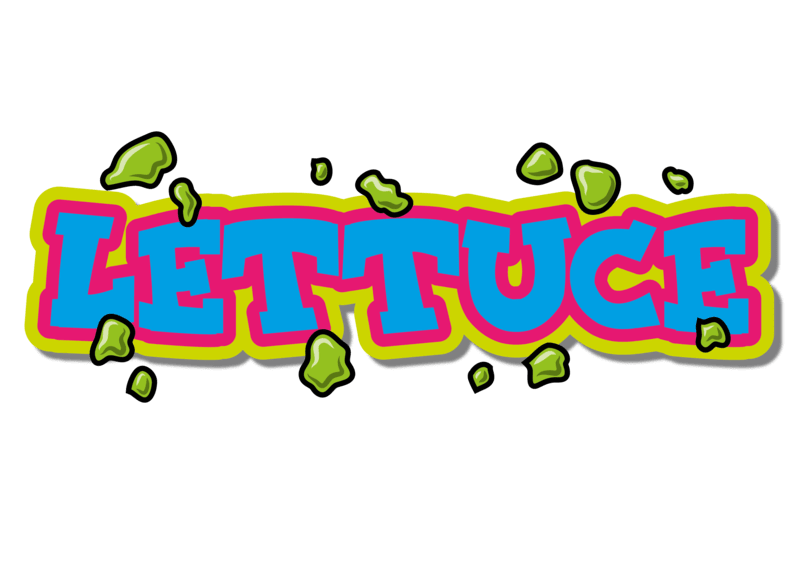 Lettuce
Lettuces come in many different flavours, textures and colours, so if your child doesn't like one, it definitely doesn't rule them all out! Buying whole lettuces and washing and drying them thoroughly when you get them can mean they last 3-5 days in the fridge and this affordable veg (especially if already washed and dried) can be an easy last-minute addition to virtually any meal as a side. Play to your child's preferences when it comes to lettuce, picking crunchy varieties for chompers, softer more buttery ones for those who like sweeter flavours, or darker ones for a child who prefers bitterness. A simple dressing of lemon juice and olive oil can make any lettuce sing, or go with a thicker vinaigrette for a hit of creamy acidity that not only improves the salad, but often the whole meal!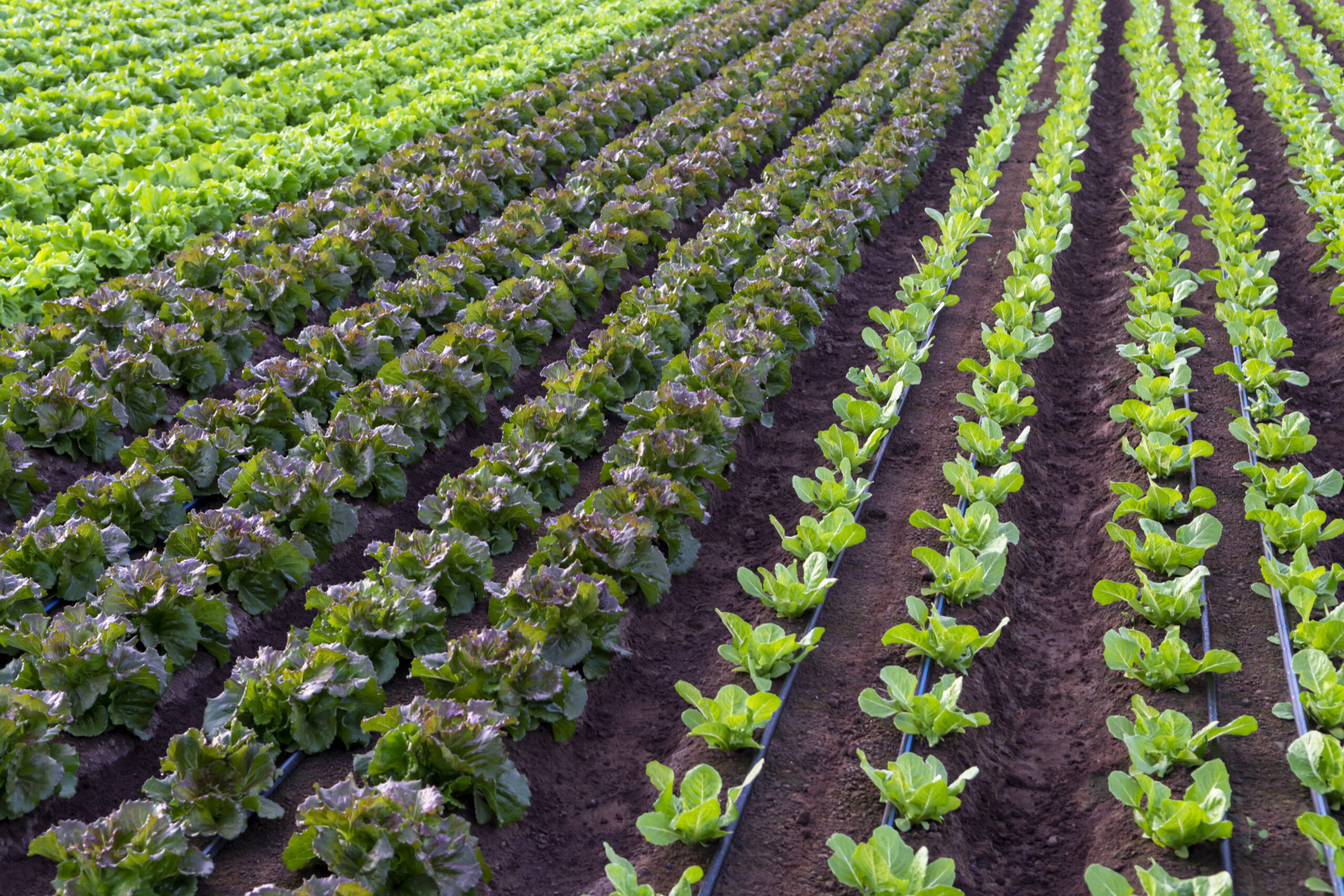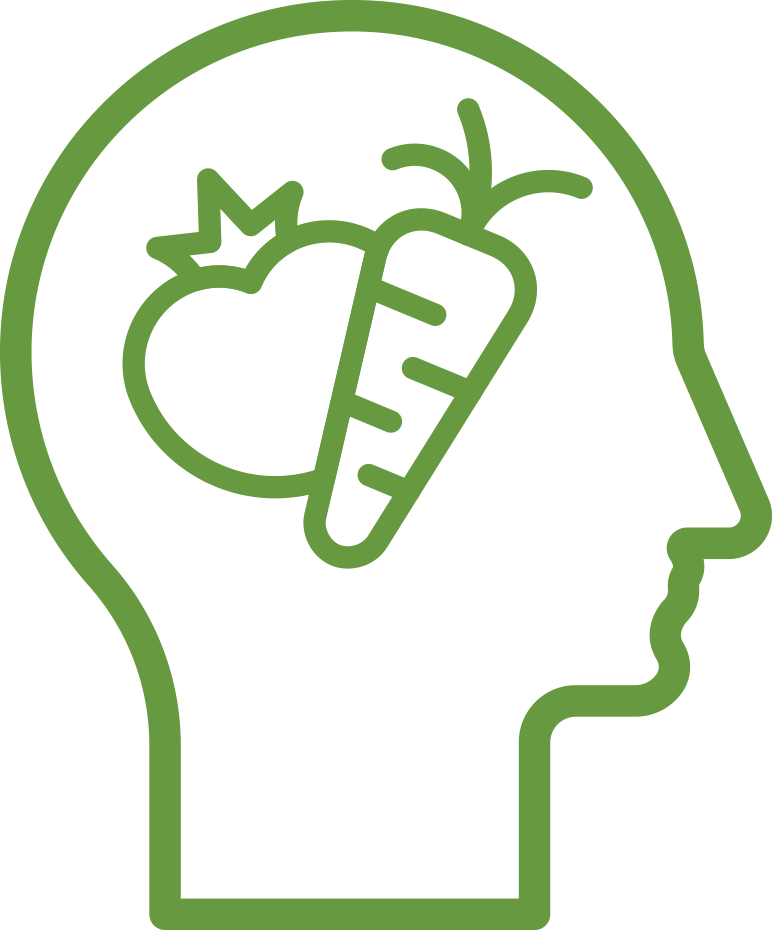 Understanding Veg
There are a glittering array of lettuces in a multitude of reds and greens.  We have been munching on these lovely raw leaves for 6,000 years – you can even find them in Egyptian hieroglyphs. Lettuces are 95% water and so are generally eaten raw and fresh. They are the perfect foundation to almost any salad and will add flavour, depth and crunch to most sandwiches and burgers.

Nutrition
Lettuce is a source of vitamins A, C and K as well as folate.

Shopping Guide
Lettuce is best when served as fresh as possible, so try to buy lettuces that don't show brown spots or heavy signs of wilting.

Storage
To prep and store lettuce, wash it thoroughly and dry completely with a salad spinner or a clean tea towel. Then wrap in a paper towel and place in a bag or container.

Serving suggestions
For a quick and simple lettuce salad: Wash and cut the lettuce and mix with your favourite fresh veggies. To make the dressing mix 3 parts olive oil with one part vinegar (balsamic, apple cider or white wine vinegars all work), add a pinch of salt and ground pepper, mix it up. Only drizzle over the lettuce just before serving to avoid it going soggy.
At Its Best:
May - November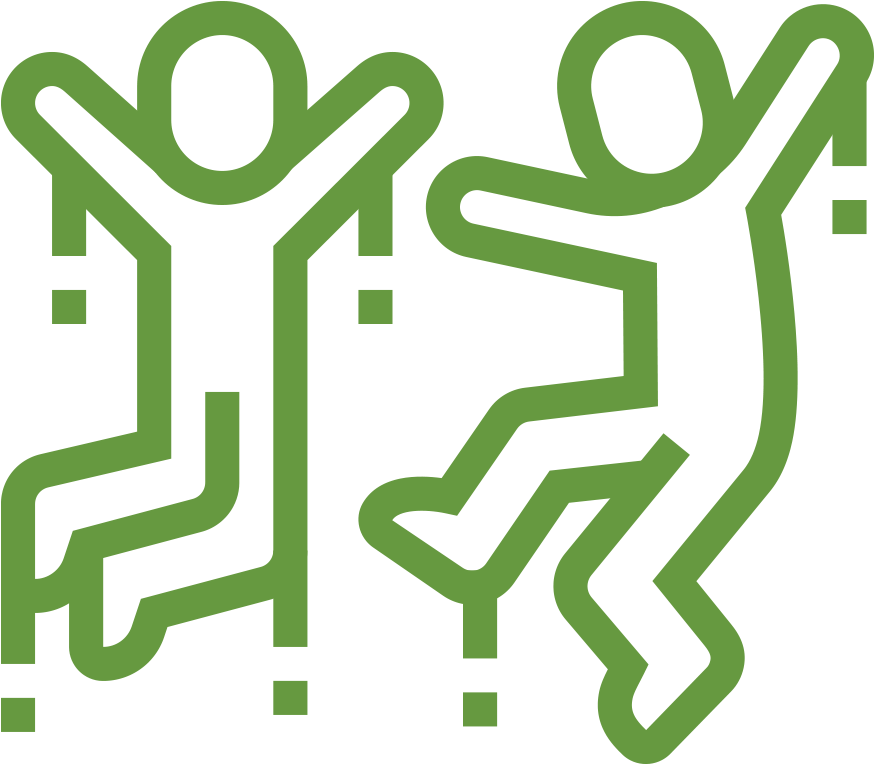 Engage
Here are some of our favourite ways to engage kids with lettuce:
Arts & Crafts
Start simple with some non-food based engagement. This is especially helpful for a fussier child or those with sensitivities around food.
For lettuce, why not try making a funny face on a plate with lettuce hair? You could use other veg for eyes, nose, mouth, etc, and use big lettuce leaves or shredded salad for fun hair styles.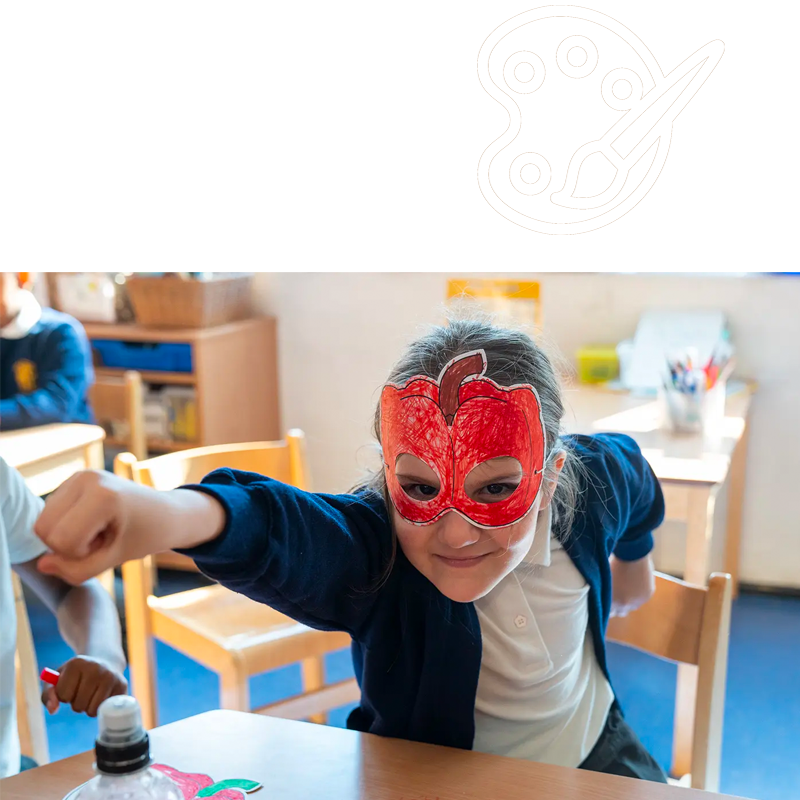 Sensory
Sensory exploration can be a wonderful introduction to physically interacting with veg. Turn it into a positive, pressure-free experience by starting off with the golden rules of "You don't need to try and you don't need to like." Reassuring a child that, while they have a chance to taste a veg, they don't have to, and are not expected to like it if they do, can make them more happy to engage with it.
Crispy lettuce little iceberg or romaine or little gem is perfect for exploring through sound. Grab some crispy lettuce leaves and crunch them together (use earphones while crunching to get extra volume if you like) or snap them with your hands by your ear if not up to eating it. Describe what the crunching sounds like. Another way to explore is to get a handful of some sort of fresh herbs, and explore the mild smell of lettuce vs the strong smell of the herbs, and see how they go together. You could even make a mini "herb salad" with lettuce leaves, fresh herbs and dressing to add taste if your child feels like it.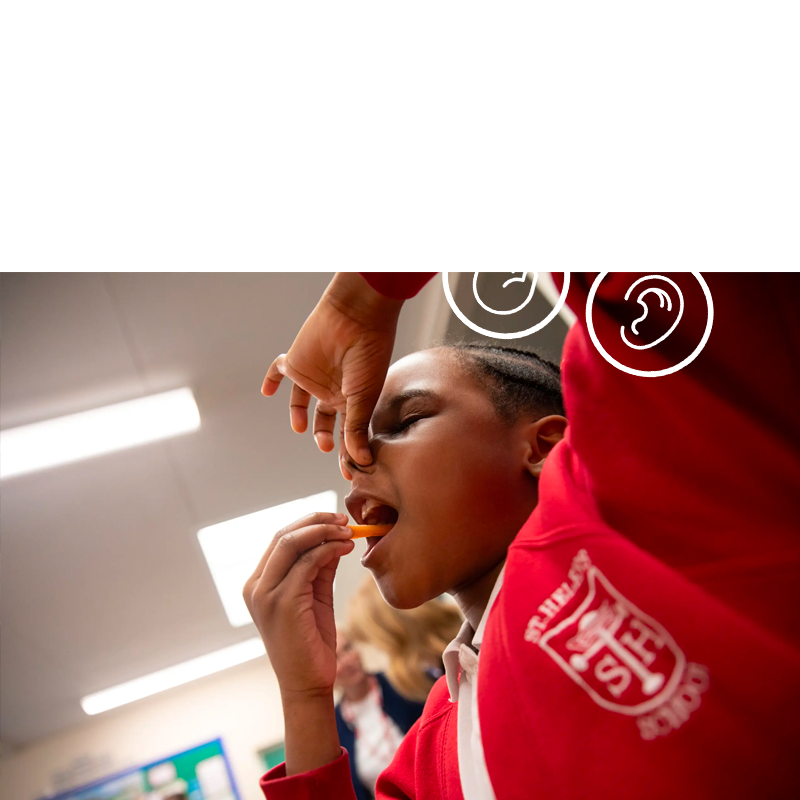 Kids in the Kitchen
Children who help to prep and cook veg are more likely to eat it. If you feel your child is ready to help and could benefit from it, keep the stress and mess to a minimum by choosing one simple task for them to do as part of the prep, meaning they can be involved and feel like the recipe is in part 'theirs', but also not make the process too much longer or more complicated.
For a younger child, why not show them how to wash lettuce leaves and get them nice and dry to get the water off. They could make a dressing with you by mixing a little mustard, a glug of vinegar or lemon juice and a good few glugs of oil in a jar, screwing on the lid tightly, and shaking to combine!
For an older child, it could be a great opportunity to learn some essential knife skills, using the claw grip to help shred the lettuce.
DOWNLOADS:
Use our Kitchen Ninja chart and videos to find simple ways for kids to help in the kitchen.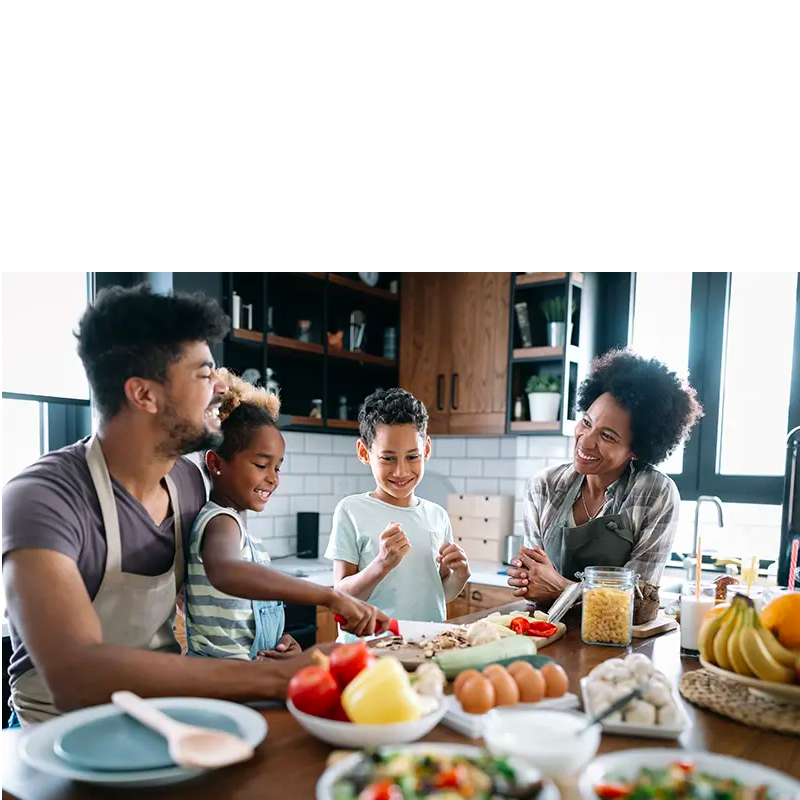 Your Food
Find your go-to meals in our family favourites section and see what veggies work best with them.
We've gathered together 15 of the nation's favourite meals and given you step-by-step ways to make small improvements, helping you to make healthier dinners the easy way, and even showing you which veg work best with which recipes.
Find out how to add more veg to your suppers here.
If You Like Lettuce…Try
Does your child enjoy lettuce? That's great! Lettuce is usually crunchy, watery and fairly sweet, so why not try a similar texture and/or taste…

Serving
The moments before food is offered can be a perfect opportunity for engagement that can help make it more likely a child will eat it!
The first thing to do is remove the pressure. If the veg doesn't get eaten, it's not the end of the world. There will be other days, other dinners, other chances. Fun is key here – try not to worry about mess, perfect table manners, or playing with food. Instead, focus on making the process of getting the food to the plates, readying the table, and the actual eating relaxed.
The best principles for success here are the Three Rs (role modelling, rewarding, re-offering) which you can read about here.
But there is one more way you can serve for success, and that is giving your child a role. You don't have to do this every time, just encourage them in their strengths through it when you can.
Here are some of our favourite ideas:
Design a menu
Come up with a silly name or story for a dish
Help with making a meal plan and choosing veg for dinners or snacks
Help to serve up the meal on dishes, lay the table or create a centrepiece to be involved in the physical 'serving up' process
The Wonderful World of Veg
Check out our vegepedia. When to buy in-season. How to store them to keep for longer. How to engage children with each veg, and simple ideas of how to prepare and cook them for maximum taste and minimum waste. Select a veg…